A quote from ArtVan Executive Director & Founder Jamie Silvestri recently appeared in The Cryer newspaper. Full text below the image!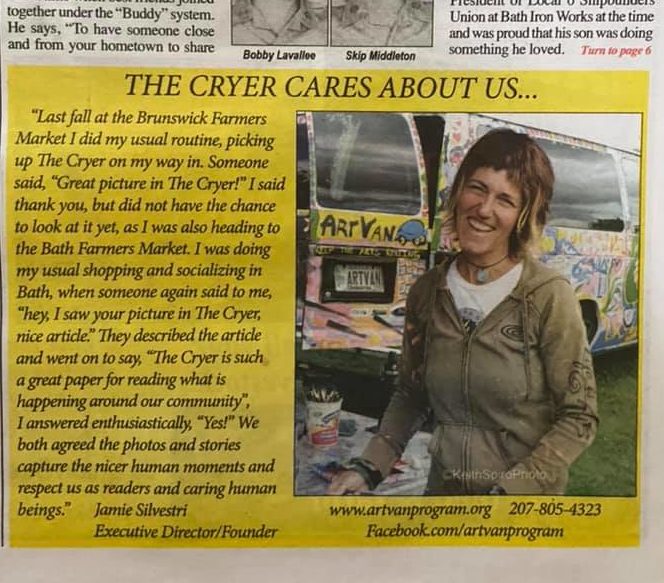 The Cryer Cares About Us…
"Last fall at the Brunswick Farmers Market I did my usual routine, picking up The Cryer on my way in. Someone said, "Great picture in The Cryer!" I said thank you, but did not have the chance to look at it yet, as I was also heading to the Bath Farmers Market. I was doing my usual shopping and socializing in Bath, when someone again said to me, "hey, I saw your picture in the The Cryer, nice article." They described the article and went on to say, "The Cryer is such a great paper for reading what is happening around our community", I answered enthusiastically, "Yes!" We both agreed the photos and stories capture the nicer human moments and respect us as readers and caring human beings." – Jamie Silvestri, Executive Director/Founder, ArtVan
---
The Cryer is a local newspaper, published in Brunswick. You can find them in print at a number of local businesses, on their website, thecryeronline.com, as well as on Facebook: Facebook.com/TheCryer.