Collage as a powerful tool for verbal enhancement.
Have you felt that the weeks are also speeding by? One of the ways we are beginning to really dive into the richness of our weekly programs is to make time to intentionally capture, reflect, take note, and celebrate each program! Inspired by the colors, materials, and conversations happening in the week, Julianna Nelson, Therapeutic Arts Assistant, takes the lead on sparking this creative practice. At ArtVan, collage is a favorite technique not just because it sparks such joy and nostalgia, but because it has the power to speak to others better than the written language sometimes.
EXPRESS THE MESS
Each week, we witness how enthusiastically youth are jumping right into the art-making process. As we were setting up a program site, one child shared that when her mom told her ArtVan had arrived in her neighborhood, she immediately dropped the video game controllers and ran outside to join us.
CONVERSING THROUGH ART
Julianna began painting a box with an ArtVan youth. What started as a simple gesture, transformed into a collaboration as each began predicting the other's brushstrokes. Such simple moments open the door to form a relationship where both youth and ArtVan staff build a safe space to share, ask questions, and explore curiosities.
FROM A PLACE OF CURIOSITY
Each program offers a chance to support youth as they individually explore and express their own voice and choices. We not only encourage asking questions, sharing observations, and supportive comments from our youth, but we strive to model this culture, too. We adapt program supplies each week, often asking neighborhood youth what mediums they appreciate and why, so that we are most attentively listening to and collaborating with our neighbors.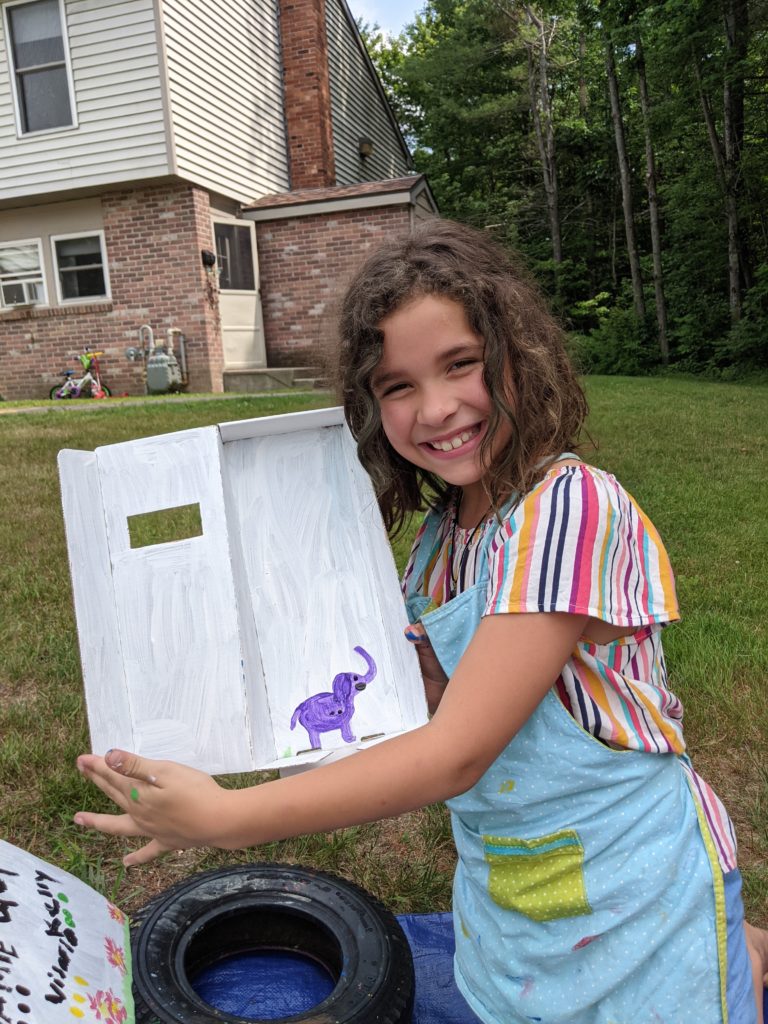 "Art is important because it is really fun. It can calm down your anger. Draw something if you are angry or sad instead of hitting people." – ArtVan Youth Artist
JULIANNA JOINS THE TEAM!

Julianna first joined ArtVan as a volunteer, and now as a Therapeutic Arts Assistant she strives to inspire young people to express themselves and find healing and growth through art. She has witnessed the creative empowerment that art-making provides, and she believes in the healing power of art, having experienced it personally and with youth artists.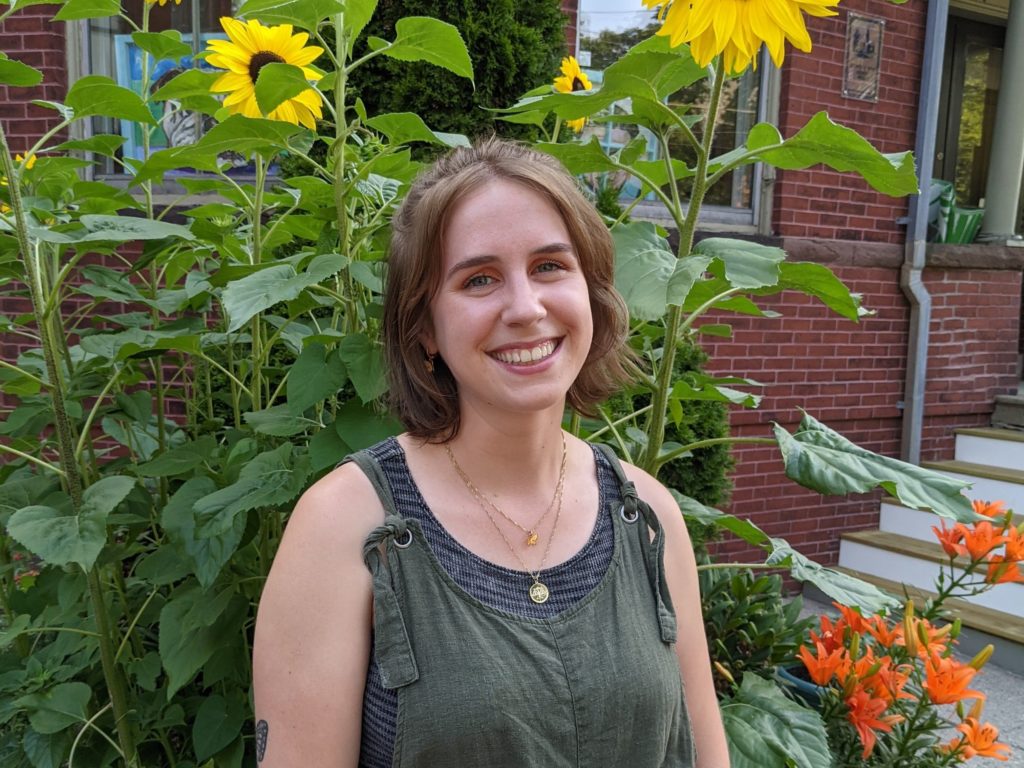 JAMIE TRANSITIONS TO PROGRAM DIRECTOR

Jamie has passed the hat of Executive Directorship to Shannon Els, former Director of Development & Communication. Jamie continues to play an integral part of ArtVan's mission through her transition to Program Director ~ whoa!

The team celebrated this transition in the most recent team meeting with an official passing of a special hat by Jennifer Dunlap for this spring's 'Hats for Sale' fundraiser organized by artist Chrissie DeTroy!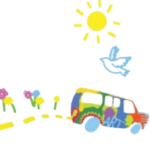 Sometimes, it's difficult to find kind words when we're round up because there are so many emotions swirling around and we feel so tense it's hard to get out of this whirlpool. Even though ArtVan staff recognize this, we do not accept hurtful language or behavior. If targeted negativity persists, our co-facilitation model supports the opportunity to go on a walk with the youth, find space from the group dynamics, and explore what's arising.
We hope you will share your observations, insights, and questions as you checkout how we are rolling. As a 501(c)3 nonprofit, we rely on foundations, corporate gifts, and individual giving. If you are in a position to support our program funding, please visit our
Donate
page or mail a check to 10 State Road, PMB 272, Bath, ME 04530 (zero processing fees).
Thank you for tuning in to the kick off of our weekly highlights!